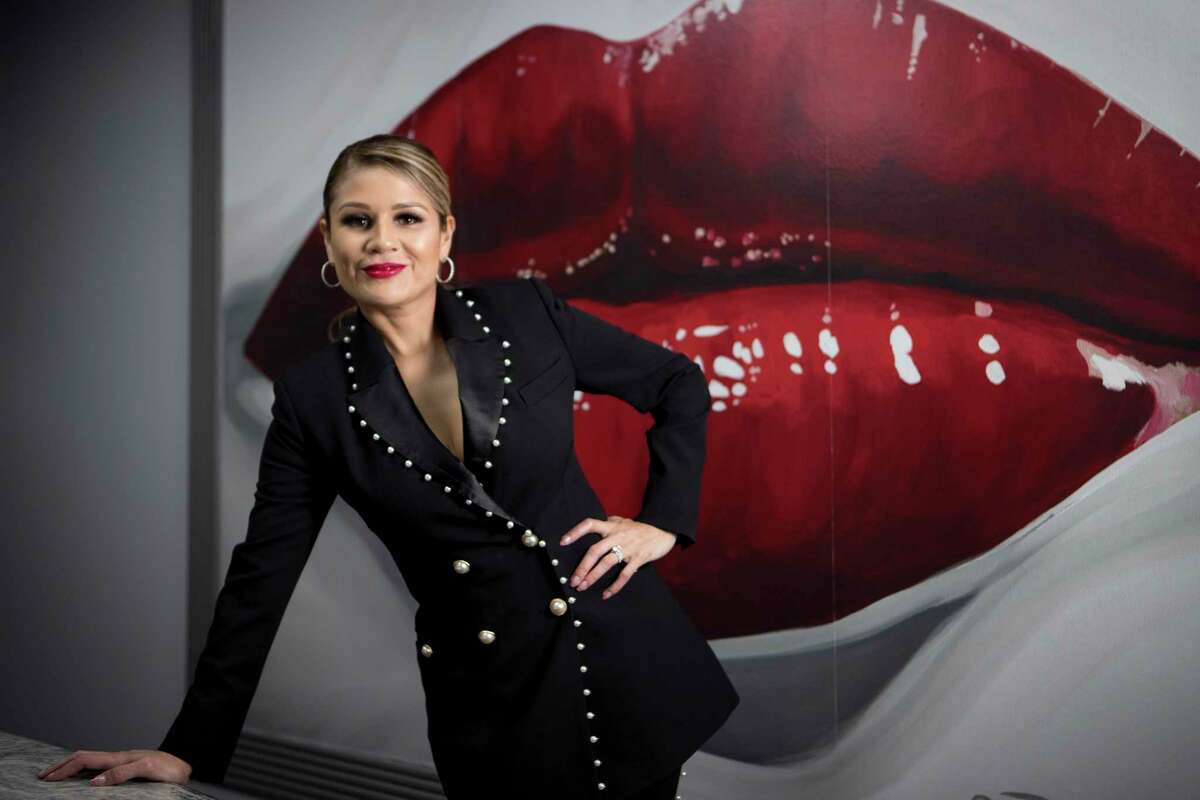 The mantra "Never give up" plays over and over in Anna Reger's head. With her Christian Louboutin heels, Louis Vuitton bags and lush lashes, Reger, who co-owns Rockstar Property with husband John Reger, knows her life could have turned out so differently. "It doesn't matter where you start; it's really where you end," she said, standing in front of a large painting of red lips at their northwest Houston office building.
By age 14, she had moved in with her teenage boyfriend, taking a job caring for children with disabilities in a nearby foster home. Eventually, she went to work for an agency that provided assistance for children with disabilities.
"I loved the children," said Reger, who is in her early 40s. "Many of them couldn't talk, but they showed me love. They felt like my family."
Her life took a tragic turn at age 21, when she was involved in a car accident. Her boyfriend was driving after a night out drinking; a backseat passenger was killed, another passenger was left in a wheelchair. Reger, who was in the front passenger seat, ended up in a hospital intensive-care unit for a week, then in a wheelchair before she could walk again. After she recovered a few months later, Reger fell asleep at the wheel after a long shift at work. She crashed. This time, her face was crushed, requiring multiple reconstructive surgeries that left a scar from ear to ear. Her nose was put back together using cartilage from one of her ribs.