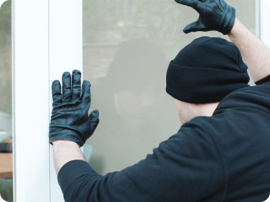 Break and Entry
Provides precious time by helping to deter unwanted individuals from entering your building or home
Help protect occupants and assets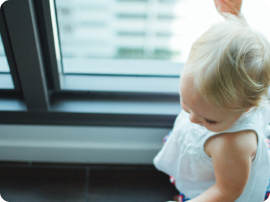 Safety Glazing and Human Impact
Upgrade your glass to meet safety glazing codes
Help protect your occupants from broken glass hazards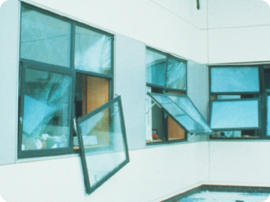 Seismic and Spontaneous Glass Breakage
Glass fragment retention film for increased protection for people, property, and possessions.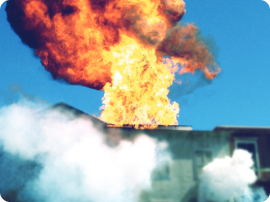 Bomb Blast and Explosion Protection
Help protect people from flying glass shards, one of the most common causes of blast related injuries and fatalities
Protect Tenants and Your Property with 3M Safety & Security Window Film

Mitigates hazards from shattered glass due to natural and human causes
Helps provide protection to people and property from flying glass in natural disasters
Can be combined with 3M™ Impact Protection Attachment Systems for additional safety and security
Increases security and provides added protection against smash and grab burglaries
Helps extend the life of furnishings by significantly reducing harmful UV rays, the largest cause of fading
Increases anti-spall protection for laminated glass
Our Safety Window Film Solutions
3M™ Safety and Security Window Films come in an array of options to help meet your school's needs and budget. All films are combined with the 3M™ Impact Protection Attachment System which attaches the filmed window to the window frame, creating a robust shield that significantly outperforms window film-only systems for the highest level of protection.
Ultra Prestige
3M Ultra Series Safety and Security Window Film combined with sun control film
Micro-layered, tear resistant technology
Up to 97% infrared rejection
High light visibility
Low interior and exterior reflectivity
Mitigates hazard from shattered glass
Ultra
Patented co-extruded microlayer, tear resistant technology
Designed for internal application
Helps protect people from flying glass shards
Increases security and helps provide added protection against smash and grab burglaries
Exterior
Clear, single layer polyester film
Designed for both internal and external applications
Reduces harmful UV rays
Mitigates hazards from shatttered glass
Standard
Increases anti-spall protection for laminated glass
Clear, single, double, or triple layer polyester film
Mitigates hazards from shattered glass due to natural and human causes